Welcome to our wide wild world of UnboxED Games!
In February 2021, we began the ambitious journey of taking comprehensive sex education to more people in a fun, irresistible way. This was how we made the first UnboxED game. Fast forward to today, almost 3 years later, and we are doing so much more.
Now, if you're looking for a unique and entertaining experience that combines the blend of playing cards with the thrill of board games in Nigeria, you've come to the right place.
In this blog post, I'll walk you through all 10 editions of our games, which cater to various audiences and occasions.
We can't wait for you to see everything.
Let's dive in!
1. 18+ Edition
UnboxED I8+ Edition is a classic card game for adult parties and hangouts. It comes with a party dice and playing cards featuring compelling dares and fascinating prompts.
This versatile game is the perfect starter for house parties, picnics, school reunions, and anywhere adults are gathered to have fun.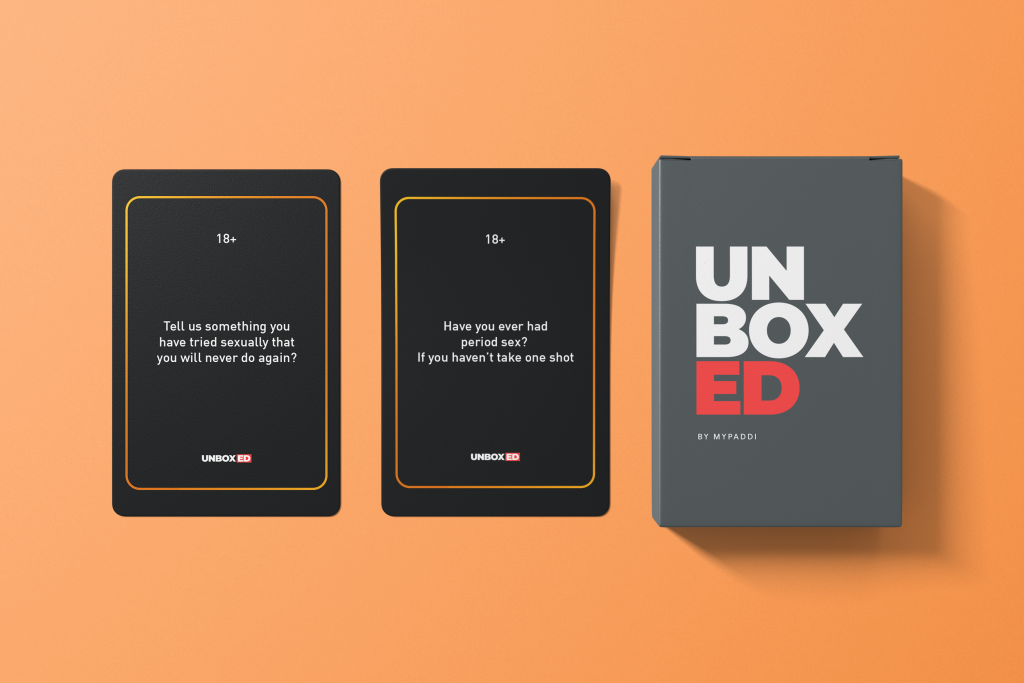 What's more, you can choose to pair it with other games in Nigeria, such as Taboo, Charades, etc.
2. Couple Edition
UnboxED Couple Edition is a thrilling, intimate game for lovers.
This sexual-themed game takes intimacy to new heights and is perfect for couples who want more out of their relationship.

Complete with 1 sex-position dice, 2 glow-in-the-dark dice, and 64 couple-themed cards (including sex prompts), the game is bound to enrich romantic relationships.
3. Couple Deluxe Edition
Couple Deluxe Edition has a deck of 50 extra sex-position cards in addition to everything in the Couple Edition.
4. Naughty Board Edition
Did you ever get one of those texts inviting you to a hangout where things were bound to get naughty?
Well, if you ever went to one, you know that they were mostly disappointing. Or worse, bordered on harassment.
With Naughty Board, however, you can be sure that your hangout can be as naughty as you promised and safe to be in.
With a board and 54 cards, this game is guaranteed to make any hangout lit and memorable.
5. Wild Cards Edition
Yeah, the name gives it away.
This game is so wild, it SHOULD only be played by adults (2 – 6) who can give sexual consent.
Wild Cards is a highly sexual game for adults who are looking for something a little extra fun. Similar to the popular 'pick 2' game, it comes with 2 decks and 96 cards of provocative prompts, shapes, and numbers.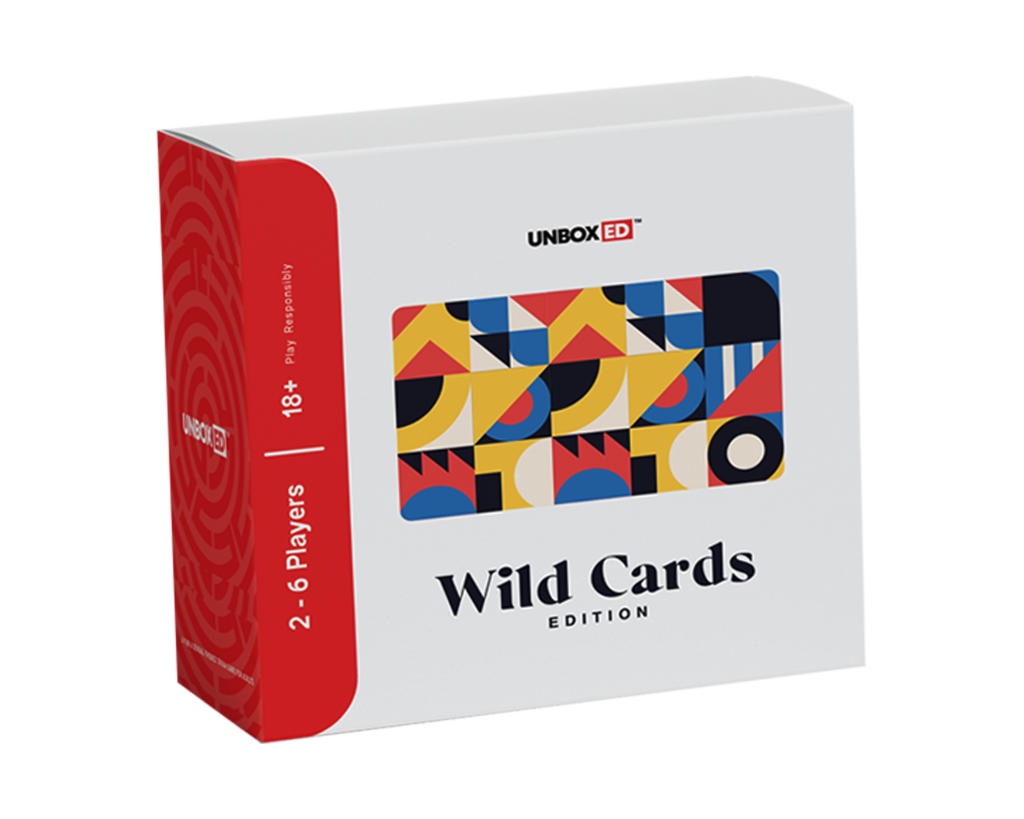 Even a cursory glance will show you that this game was created for wild moments.
6. Friends Edition
What do friends do when they get together?
Catch up and have fun!
How about people who hope to be friends?
Get to know one another.
The Friends Edition of the UnboxED helps you to do all of these and more.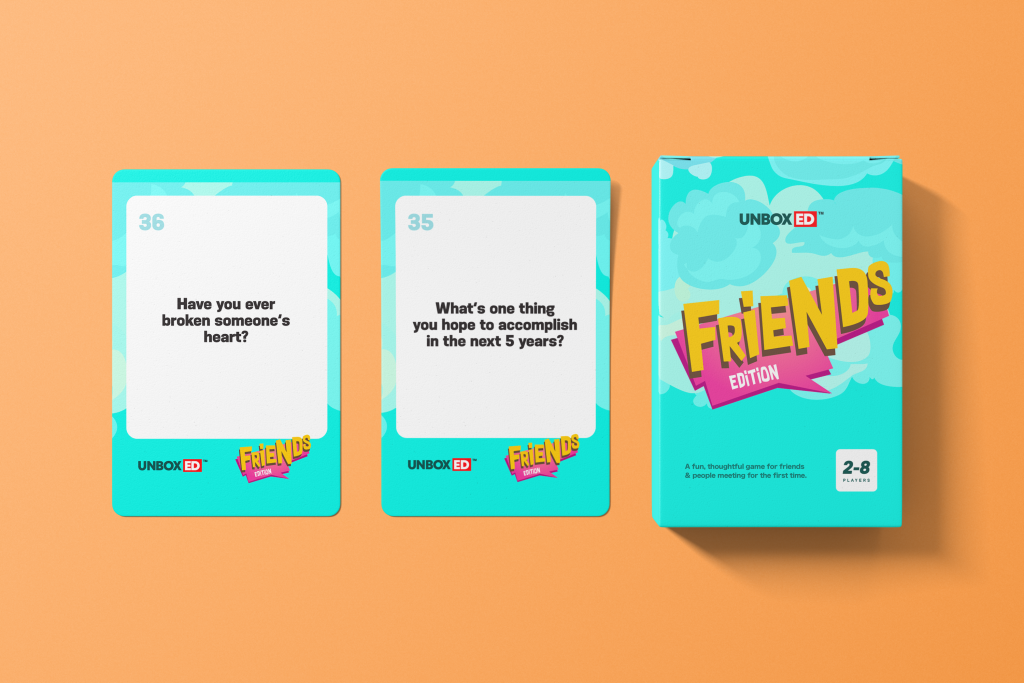 Friends is a fun game for friends and people who would like to know more about one another. It features a deck of 100 cards filled with thought-provoking and humorous questions. This game will spark engaging conversations and create enjoyable moments.
It's the perfect card game to play with friends, family, colleagues, new acquaintances, or anyone for that matter.
7. Passion Board Edition
If you've been with your partner for a while, doing the same thing and seeing each other every time, there is a tendency for you to fall into a boring routine. And this can quickly quench the flame in your relationship. The Passion Board is our way of helping you to keep the fire burning.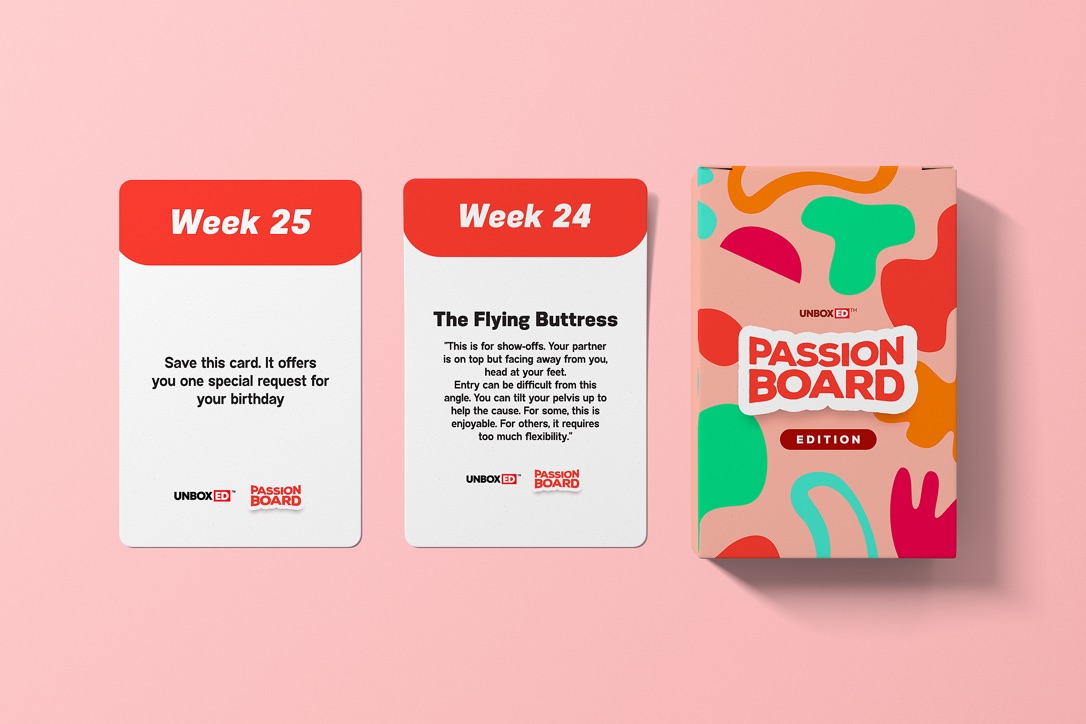 Passion Board is more than a game, it's a steamy, year-long adventure for couples. This game will take you and your partner through 52 weeks of unbridled intimacy and steamy sex!
8. Do or Drink Edition
As our customers love to say and anyone who has ever played will agree, no adult party in Nigeria is complete with the UnboxED Do or Drink. If you are wondering if this is an exaggeration, it only means one thing—you haven't played it yet!
Do or Drink is the drinking game of choice for house parties, hangouts, and generally any adult gathering that promises fun. With 80 cards filled with drinking prompts, everyone is sure to have a great time.
It's suitable for players 18 and above.
9. Family Edition
Our Family Edition game is a competitive board game suitable for the whole family. Say goodbye to boring family time and running out of things to do with the ones you love.
With a colourful board and 54 cards of engaging questions, fun penalties, and exciting prompts, this game is bound to spark reflection, laughter, and bonding moments. It's perfect for spending quality time together and creating cherished memories.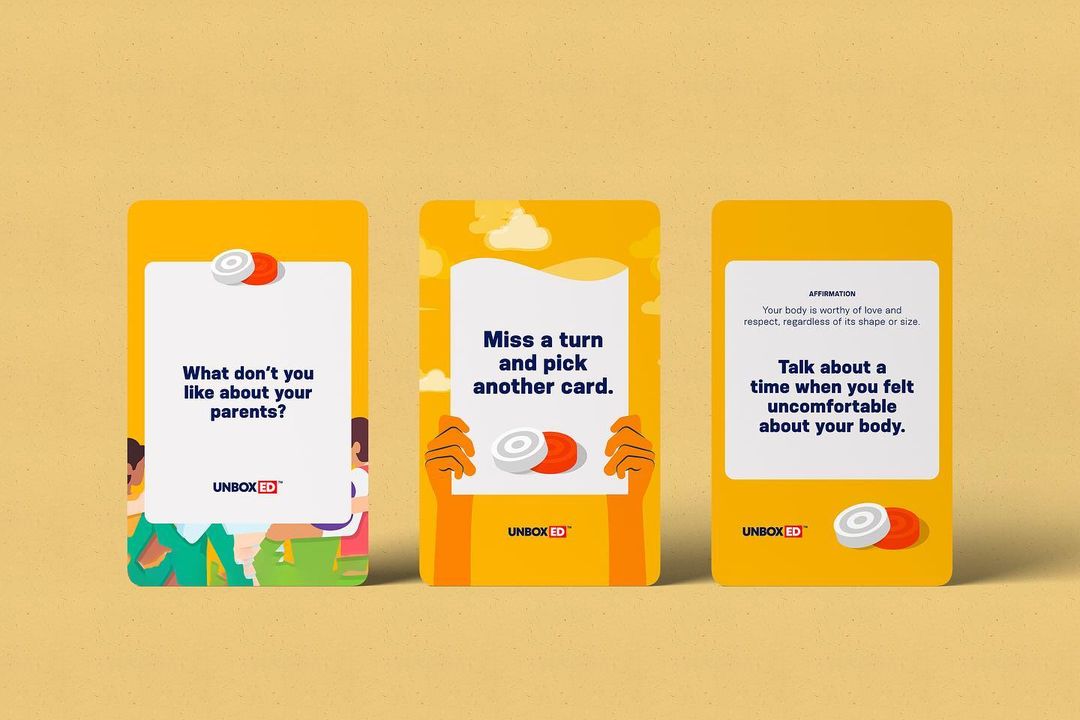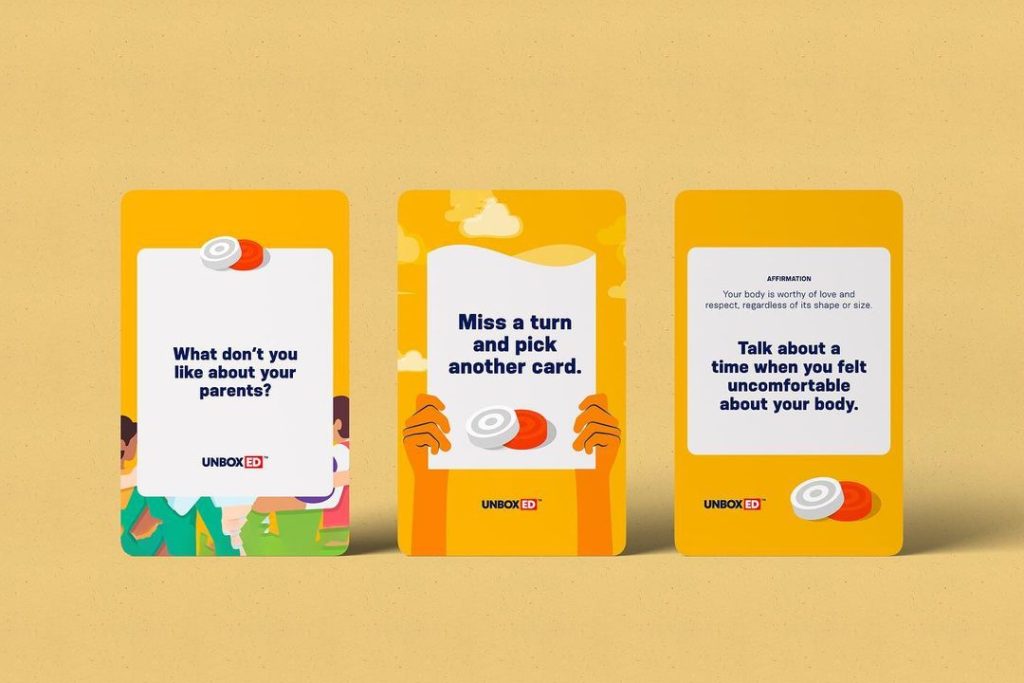 10. Date Night Edition
We can all agree that first dates can be nerve-wracking. Just too many things to worry about. Are you dressed well enough? What will she think? Will he think I'm overdressed? What will I say during our date? How will I keep the conversation going?
Now, we are not saying we will solve all these problems. But we assure you that you or your date won't run out of things to say with our Date Night deck with you.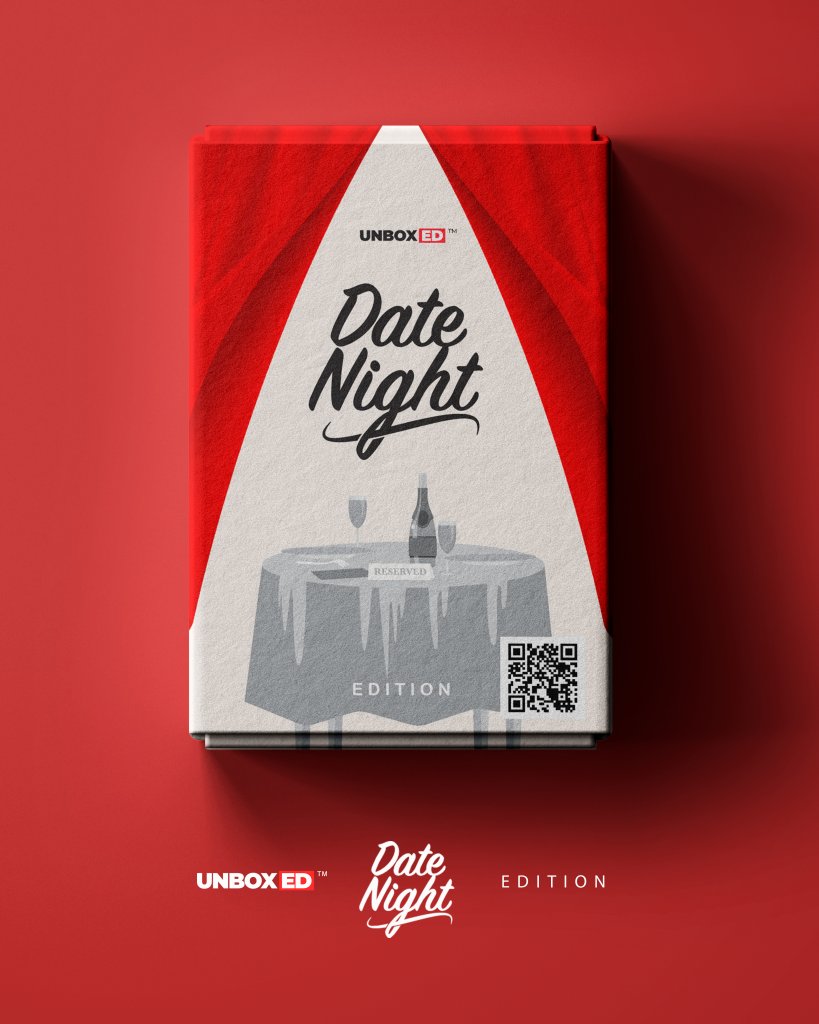 The UnboxED Date Night Edition features a deck of 80 cards filled with thoughtful questions and flirty prompts. We made it so you won't have to worry when you are on a date.
Conclusion: UnboxED is changing games in Nigeria
It doesn't matter whether you're planning a picnic with your friends, a romantic evening with your partner, or a weekend get-together with your family, UnboxED Games have got you covered when it comes to games in Nigeria.
So, gather your friends, partner, or family members and embark on a journey filled with laughter, excitement, and fond memories. Start your journey into our wide wild world of UnboxED games.